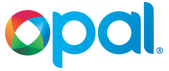 This is good news for Mount Druitt and for other train stations in Mount Druitt. 'Tap & Go' is the way to go!
The new electronic ticketing system called 'Opal Card' is being launched in Mount Druitt as from 28th February 2014. Are you ready for it, let us know. Mount will join the modern technological age of easy travelling. let's us hear about what you have to say?
I don't know about you but I am excited!
Click Here for Opal Card details